Click here to download the VIS 2018 Powerpoint Presentation Template.
Click the image below to download the 2018 Vitiligo International Symposium Presenter Information Packet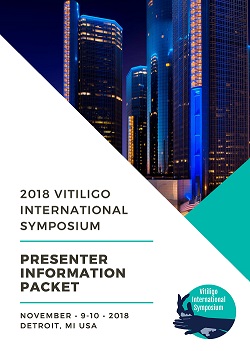 Registration will open on or around August 1, 2018.
ACCEPTANCE NOTIFICATION
We anticipate notifying authors before August 30, 2018 as to the acceptance status of their submissions. This includes the assignment of session category and presentation format (oral or poster).